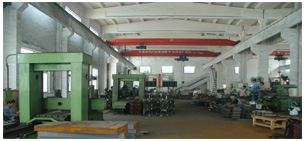 PlasTop Service Corporation (PTS), a North America based company, provides services for the design, development and manufacture of the equipment and tooling for automotive, machinery, packaging and pharmaceutical industries. With a dynamic team of business professionals and engineers with extensive experiences in USA, Canada and China, we accomplish our goals by working closely with North American manufacturers to enter and expand the market in China.
Our design and manufacturing facility in China, PTS Technologies (Shanghai) Co., Ltd., with a qualified team of engineers, project managers and technicians, is specialized in design and manufacture of welding fixtures, checking fixtures and other manufacturing equipment for the automotive industry.
The keys to our business success are the competitive prices, quality products and top services.